The 9th Asian Essen Tire Exhibition was grandly held in Shanghai New International Expo Center from November 11th to 13th 2015. As one of the four global suppliers of engineering radial tire and giant tire, TRIANGLE Tire showed up in the exhibition with help of LANKAM.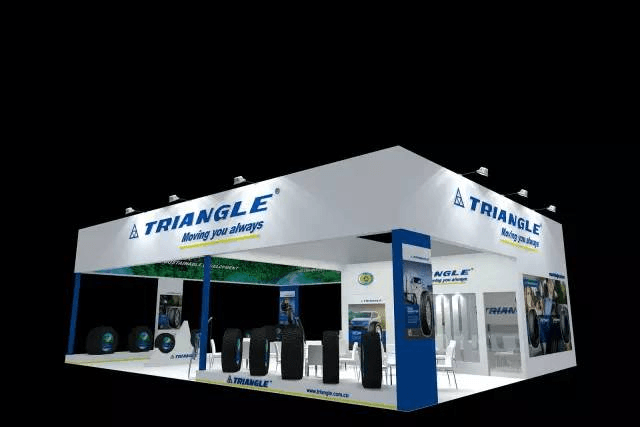 After visiting a lot of exhibition stands, the author thinks that the succinct stand is the most charming and classic. The designer from LANKAM designed the exhibition stand for TRIANGLE Tire in succinct straight line style with layout design by layer. The modeling of stand shows the brand steadiness with general concision, while the focus is still on the product display. Visually, the overall white, which is striking and powerful, sets off the logo of TRIANGLE to make the whole stand more identifiable. The general high-quality workmanship shows the grandness and makes the brand more tensile.
This time, LANKAM won praises from leaders of TRIANGLE for its high efficiency and quality, which means the establishment of the exhibition stand was significantly improved. LANKAM expects the next cooperation with TRIANGLE!